The Institute of Computer Science of Masaryk University cooperates on building a large and high-performance national software-defined Cloud infrastructure supporting academic research. We interconnect excellent researchers, teachers, and university students with modern technologies, which help them to perform excellent research, innovative forms of education, as well as support the society as a whole.
Once you join us, you will have an opportunity to collaborate on building and improving this unique infrastructure, share new ideas with international research communities, as well as support various researchers on achieving excellent research results. Since excellent research requires excellent infrastructure, you will also have an opportunity to learn and share novel infrastructure ideas, examine cutting-edge technologies, and grow as a professional and as a person.
Your responsibilities:
Participation in the design and development of the infrastructure
Collaboration with team members to manage operational activities and schedule project tasks
Communication with research communities and proactive analysis of their requirements
Systems maintenance and upgrades to keep the infrastructure secure and bug-free
Deployment of new components and cloud features
Development of new tools that make infrastructure usage or teamwork easier
Your Essential Experience:
Cloud platforms (production experience with OpenStack is an advantage)
Production experience with Docker and Kubernetes platforms
Virtualization platforms and technologies
Linux administration
Monitoring systems
Deep networking knowledge
Scripting experience on Python and/or Bash
Automation tools (experience with Ansible or Puppet is an advantage)
CI/CD concepts
Your Desirable Experience:
Software-defined networking (OVN)
Automated bare metal provisioning (Redfish)
Working experience with software-defined storages (CEPH)
Experience with HPC, GPU, and AI
Jaké jsou u nás benefity?
Unique workplace at Masaryk University

– autonomy in choosing and testing new technologies, new ideas welcomed, meaningful application in practice, the positive social impact of your work, cooperation with experienced IT professionals as well as excellent researchers
Ability to work remotely from time to time
No on-call support
Creative and challenging work environment, possibility to travel abroad to the summit conferences
Flexible working hours, home-office possibility
Six weeks of vacation, meal vouchers, pension insurance contribution
Bicycle parking and shower
No open spaces
Friendly atmosphere with time to time countryside trips
More about the benefits can be found

here
Hledáme
Česky - čtení dokumentace
Anglicky - domluvit se
Nabízíme
Plat

50 000 - 70 000 Kč / měsíc

Typ odměny

Vzdálená práce

Typ práce nebo projektu

Moderní technologie

Inovační projekty
Další informace o pozici
Typ smlouvy

Interní pozice (HPP a další)

Typ pracovního úvazku

Plný úvazek

Částečný úvazek

Typ firmy

Místo pracoviště

Brno

Termín pro odpověď do

18.10.2020
Zadavatel
Ústav výpočetní techniky, Masarykova univerzita
Jsme zodpovědní za rozvoj informačních a komunikačních technologií na celé MU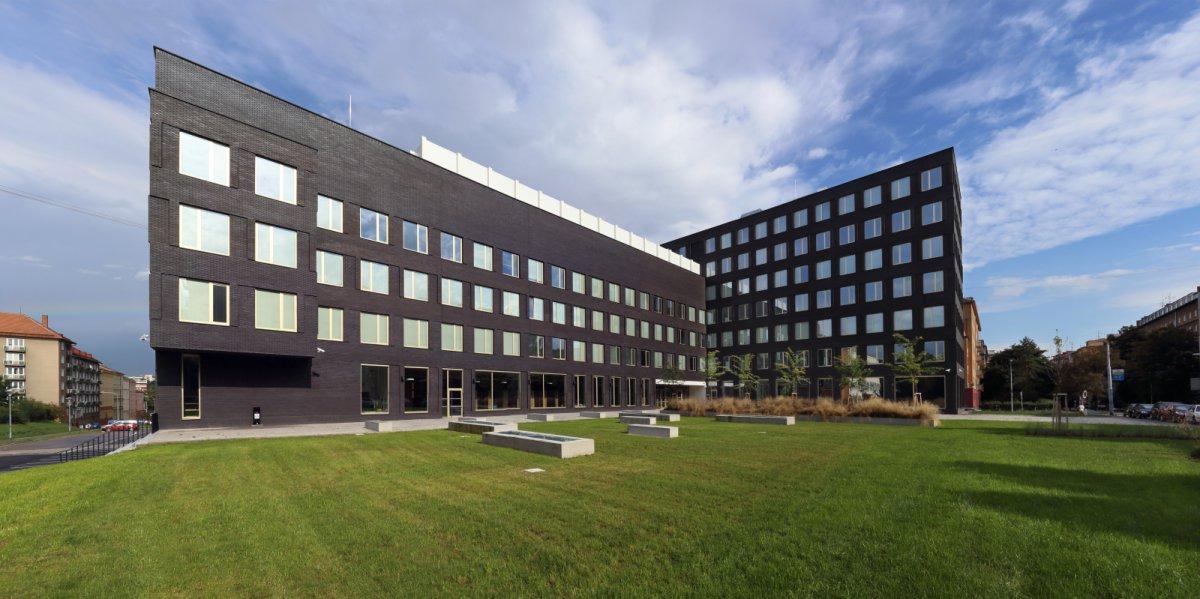 Ústav výpočetní techniky, Masarykova univerzita
Botanická 68a, 60200 Brno, Jihomoravský, Česká republika