Tech Lead for one of Canva integration product team
Canva
Prague, remote
160 000 Kč / měsíc nebo si řekni o víc
We are looking to hire a technical leader that is close to the code and equally motivated to lead and mentor an exceptional team of engineers to take the product to the next level :) You will be working across technical design, code architecture, engaging with multiple stakeholders and teams across the world while coaching your team to reach their own career growth goals along the way. Collaborate closely with many teams in Canva on delivering new products to our 85 million+ users.
What You'll Do:
Coach Smartmockups team of 4 engineers with a mission to automate video and image creation and build a tools where we can create product visualizations for 85+ MAU!
Have a hands-on focus on technical problems, solving the most important problems, and guiding the team to deliver results - you aren't afraid to jump into the code when needed!
Guide the team to deliver scalable and robust product features for Canva users around the world, with a focus on velocity and reliability
Partner with the Product Manager to understand and contribute to the product roadmap, advocating for the Engineering perspective
Foster a culture of collaboration across technical and non technical teams and across groups
Set up and running ongoing feedback sessions and initiatives to drive a healthy code review culture, knowledge sharing, design showcases, and helping improve processes through retrospectives
Own and drive the delivery of large, cross-team, and cross-group initiatives and projects from ideation
About You:
Proven experience with people leadership, ideally leading scaling teams
Comprehensive understanding of front end domains, cross-browser knowledge, algorithms and architecture (our tech stack includes Javascript, Next.js, React, Typescript, WebGL, AWS)
You will have delivered products that excite and delight users, and helping chart and engineering strategy towards that outcome
Your coding proficiency will still be that of Senior Front End Engineer, however you will have found the love and passion for Coaching People and developing a culture that enables teams to be and do their best.
If you're seeking professional growth and enjoy working on complex, large-scale, online products that delight our millions of individual and business users alike all over the world - then apply now to be considered for the position!
We are remote-first across Czech and Slovak republic. With fancy Prague WeWork offices!
Co je potřeba
Úroveň

Praxe

5 let

Jazyky

Česky – domluvit se

Anglicky – plynule
Nabízíme
Mzda

120 000 - 160 000 Kč / měsíc

Typ odměny

Vzdálená práce

Pracovní prostředí

Moderní

Typ práce nebo projektu

Moderní technologie

Inovační projekty

Transformační projekty
Jaké jsou benefity?
Traveling within Europe and to Australia ????
Stock options ???? - everyone becomes a partial owner and contributes to the growth of the company and at the same time to the growth of their shares
Vibe & Thrive ???? - we'll give you a budget and you choose what will help you do the best possible job
We celebrate anniversaries, birthdays, and we'll support your volunteer work for non-profits
Well-being - we do take your mental health seriously - we have free online therapy and work-life balance isn't just a word for us ????
We like to overcome challenges together, such as a Step Challenge, etc.
Yoga classes - because being able to switch off is very important ????‍♂️
A Multisport pass and a 100% paid meal card are perhaps generally expected, but if not, it is with us!
Fully remote - not from Liberec or Prague? It doesn't matter, we aren't limited by regional or country borders
Top Apple equipment - our developers automatically receive the latest Mac and a 27" monitor
Small team - your impact is big
We are developing a product for 50 million active users - a product that is known and you can show your mother!
The only deadlines we have are the ones that we set and we work at an individual pace
Ownership of projects, if you want
Do you like learning? We are happy to support you in training, books and workshops!
Opportunity to share know-how with people in similar positions in Canva ❤
Proč si vybrat tuto nabídku?
Great opportunity for someone who enjoys leadership and wants to do it in a company that has the right values and a great product! ????
Další informace o pozici
Typ smlouvy

Interní pozice (HPP a další)

Typ pracovního úvazku

Typ firmy

Místo pracoviště

Prague, remote

Termín pro odpověď do

15.10.2022

Termín nástupu

01.11.2022
Zadavatel
Canva
Canva/Smartmockups
Empowering the world to design! ???? Launched in 2013, Canva is an online design and publishing tool with a mission to empower everyone in the world to design anything and publish anywhere.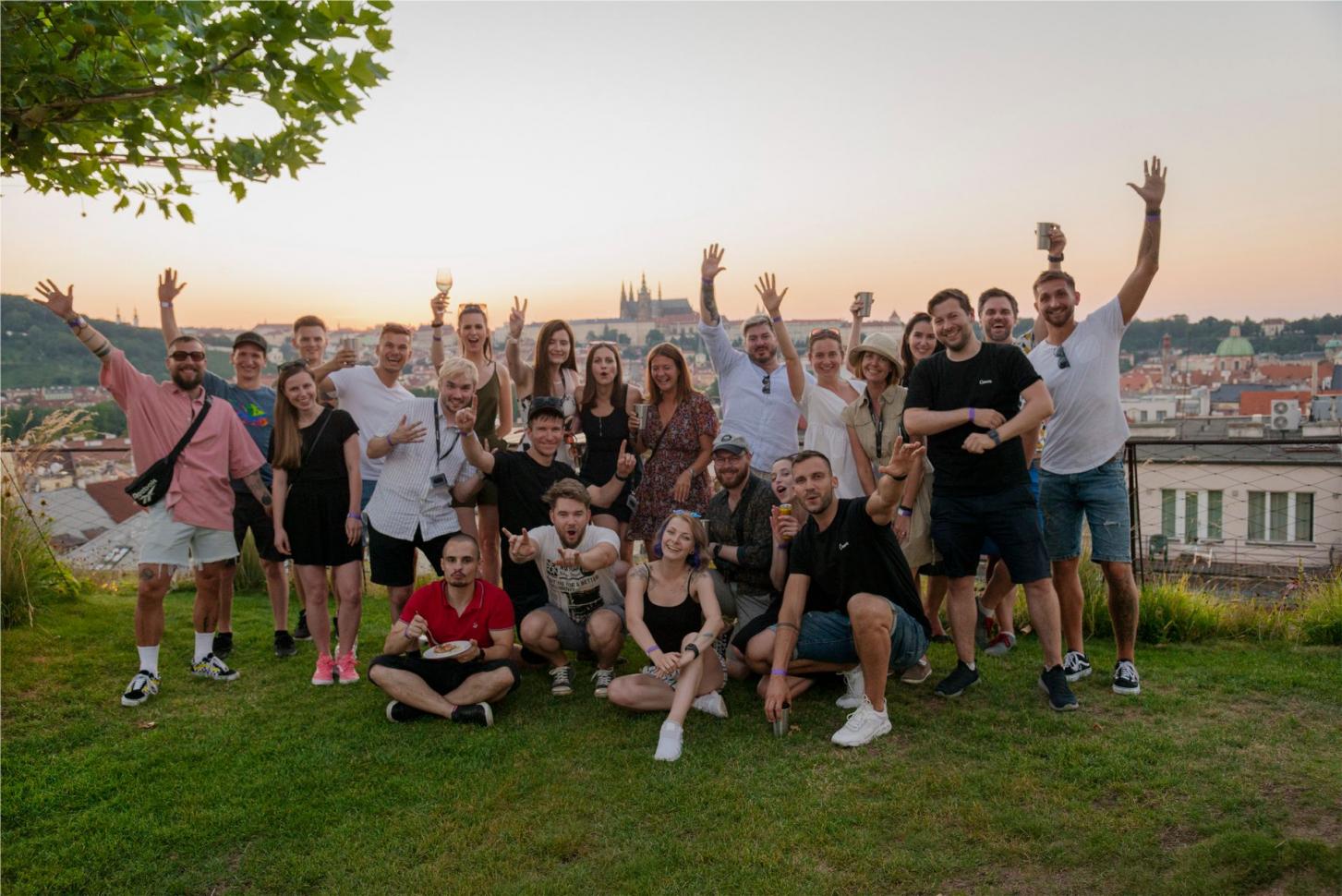 In 2021, Smartmockups was acquired by Canva, the global leader in online visual communications and collaboration. By joining forces with Canva it means anyone can harness Canva's power and simplicity combined with Smartmockups' innovative technology.