Would you like to be part of DHL IT Services? We are looking for a new colleague who will be responsible for providing technical consultancy, designing and implementation of PKI solutions into our Data Center network infrastructure. Our team is PKI Services. We build/run all Public Key Infrastructure related services for DPDHL Group.
What you will do:
• Design, Build and Maintain Public Key Infrastrucuture within DHL IT Services
• Act as 2nd/3rd Level Support for the PKI Services
• Coordinate Changes and Tests of the environment
• Participate in Design/Security/Architecture meetings and discussions
• Provide technical reports for service availability/infrastructure status
• Project support, technical consultancy and implementation of PKI/Certificate Enrollment/Network Security solutions into the existing infrastructure
• Recommend new security services and subsequent implementation
• Ensure all solutions implemented follow the agreed standards
• Liaise with vendors to discuss and address infrastructure problems, projects and administrative issues
• Identify new trends and security solutions on the market
TECHNOLOGIES YOU WILL USE:
• Microsoft: Windows Server, AD, ADCS, GPOs, Failover Clustering, Firewalls, VPN, DNS, Load-Balancers, PKI, Hashing, Symetric/Assymetric Encryption, Public/Private Keys….
You should have:
• 3+ years of experience in the field of Network Security
• Familiar with Windows Server, AD, ADCS, GPOs, Failover Clustering
• Advanced knowledge of Network Security
• Experience in Public Key Infrastructure area, Digital Certificates, Certification Authorities, Key Management
• Strong analytical skills
• Ability to get quickly from problem to solution
• Advanced English
We welcome knowledge of PowerShell, C# and PHP
What we offer:
• Great team of IT professionals and possibility of technical development
• On-going professional and technical trainings and certifications
• Modern offices in Chodov
• Home office possibilities
• Permanent contract
• CAFETERIA employee benefit program with wide selection of benefits from Edenred
• Extra week of holiday (25 days/year), 6 Self-sickness days/year, Full salary compensation for up to 10 days absence due to illness per calendar year
• Lunch vouchers fully covered bycompany
• Pension plan contribution, Multisport card, mobile and laptop, fruit days, sport clubs for employees, Referral program……
Hledáme
Anglicky - domluvit se
Nabízíme
Typ odměny

Vzdálená práce

Pracovní prostředí

Moderní

Typ práce nebo projektu

Moderní technologie

Inovační projekty

Transformační projekty
Další informace o pozici
Typ smlouvy

Interní pozice (HPP a další)

Typ pracovního úvazku

Typ firmy

Velká firma nebo korporace

Místo pracoviště

Praha - Chodov
Zadavatel
DHL IT Services
IT pro jedničku v logistice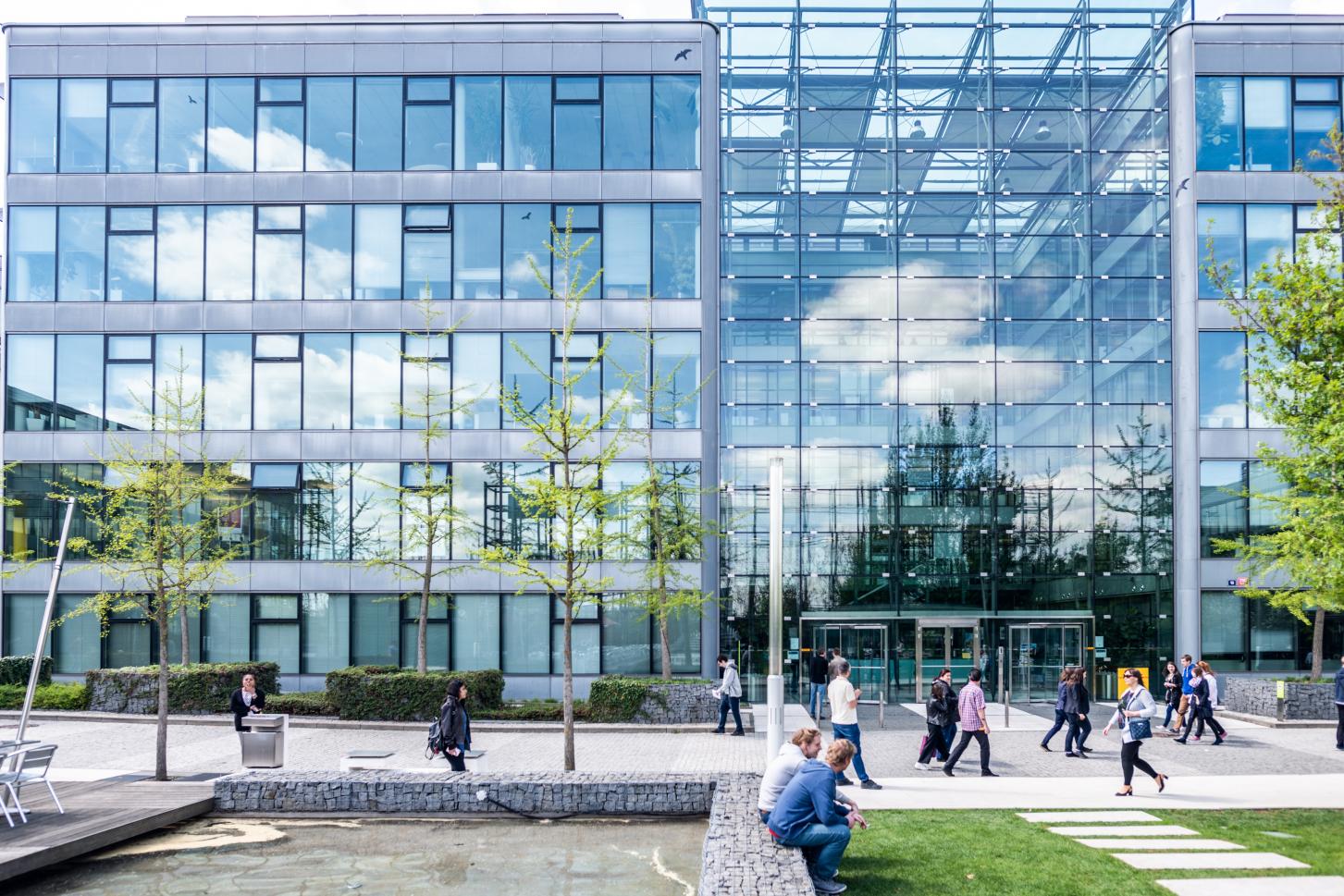 DHL IT Services
V Parku 2308/10, 14800 Praha 4, Praha, Česká republika

Největší logistickou firmu na světě Deutsche Post DHL s typickou žluto-červenou kombinací barev netřeba představovat. A my jsme její součástí. Balíky u nás ale nehledej. V DHL IT Services poskytujeme IT služby všem divizím společnosti Deutsche Post DHL, kterými jsou DHL Express, DHL Supply Chain, DHL Global Forwarding &Freight a Post, e-commerce & Parcel.