Agile Coach
SentinelOne
Prague/ Brno/ remote in CZ/SK
Navrhni si plat
About Us: SentinelOne is defining the future of cybersecurity through our XDR platform that automatically prevents, detects, and responds to threats in real-time. Singularity XDR ingests data and leverages our patented AI models to deliver autonomous protection. With SentinelOne, organizations gain full transparency into everything happening across the network at machine speed – to defeat every attack, at every stage of the threat lifecycle.
We're looking for a best-in-class agile planner and coach to join S1's Product Development organization.
This role requires a passion for diving deep, a strong ability to influence and guide, a track record of change management, a desire to learn and be curious, and a high level of comfort navigating ambiguity while creating clarity as you move forward. You must be able to scale and influence key decision-makers, while also being able to dive deep, with a rich grasp of the details. Listening and learning are two of your most prized skills, ones that you have continued to hone through your career as you've learned about products, businesses, and technologies.
Some of your key responsibilities will include:
Own cross-functional initiatives and drive them to completion across any Product Development or business area. Be the detective, storyteller, organizer, therapist, lawyer, financier, and mechanic as you build the frameworks and models by which we keep Pr. Dev accountable.

Define the critical paths to success and how we know if we're getting there (or not.)

Provide leadership and coaching to S1 on world-class product backlog refinement practices for SaaS and Enterprise product development environments.

Provide leadership and coaching to the S1 Israel site on mature Scrum and SAFe principles, practices and methods.

Implement common planning and communication patterns and templates within your program or line of business, and contribute what you learn back to the global TPM team

Actively advocate for a security-first, always-compliant mindset within the teams. Ensure that our practices, gates, and tests keep us honest and safe.

Ensure we're all well documented, using Jira correctly, following standard scrum practices for planning, and delivering updates on time to the SoS, Sprint Reviews and QPR.

Think and act holistically. Work closely with Engineering and Product Management to establish and enforce measurable definitions of done that can be measured, scaled, and repeated across multiple teams and products.
We're looking for a full time, experienced person to join our team, with a deep knowledge of industry trends, product development, business and organizational skills, and strong technical know-how. This could look like:
5+ years of relevant business or technical experience, infosec management, product management, agile transformation, program or project management, or operations experience around compliance frameworks, identity and access management, service-oriented architectures, and distributed systems.
..
Co je potřeba
Úroveň

Jazyky

Anglicky – domluvit se
Nabízíme
Typ odměny

Vzdálená práce

Pracovní prostředí

Moderní

Typ práce nebo projektu

Moderní technologie

Inovační projekty
Jaké jsou benefity?
..
3+ years of executive communication. Effective written and oral communication with multiple levels of leadership involving both business and technical sides of the business

Proven ability to influence and guide both customers and internal stakeholders around business and technical strategies in the security area, and to translate from business requirements to technical solutions.

Demonstrated ability to think strategically about business, product, and technical challenges; strong analytical and excellent communications skills, verbal/presentation skills, writing skills, and attention to detail.

An advantaged candidate would have industry certification in information security, quality, and other relevant disciplines, such as AWS Professional-level certifications, CISSP, PMP, SAFe, CSM/CSPO, or others.

What we offer you
Flexible working hours and remote work options within CZ/SK, but we also have an office space in Prague-Karlin if you prefer or a pass for major coworking chains in other major CZ/SK cities

Generous employee stock plan in the form of RSUs (restricted stock units)

Flexible Time Off (beyond the standard 5 weeks of vacation)

Flexible Paid Sick Days

Paid Short Term Sick/Short Term Nursing Leave

Pension insurance contribution

Company days off/Wellness days

Several Online Platforms for Hard/Soft skills Training

Non-standard referral bonus

Private medical care membership

Coffee from a profi bartender, fresh fruits and selection of nuts and chocolates and for keeping your brain activities on the top
Proč si vybrat tuto nabídku?
We are a values-driven team where names are known, results are rewarded, and friendships are formed. Trust, accountability, relentlessness, ingenuity, and OneSentinel define the pillars of our collaborative and unified global culture. We're looking for people that will drive team success and collaboration across SentinelOne. If you're enthusiastic about innovative approaches to problem-solving, we would love to speak with you about joining our team! ---------------------------------------------------------------------------------------------------------------------------------------------------------------- During interviews for this role, you'll want to share about your strong pragmatic leadership style, experience with the complexity of global product development across multiple business lines, and ability to build relationships throughout an organization, at any level. Distributed software development at a global scale is multi-dimensional, and we'll want to talk about how to make complex things simple and understandable for everyone involved. We'll look for examples of how you've built scalable, effective models to educate and evolve product and engineering organizations, and we'd love to hear your best-and-worst stories from the trenches. We value creativity, and we'd like to hear about how you think out of the box and any of your creative solutions to past challenges, as well as some of your favorite ways to make the sometimes-onerous process of building enterprise-grade software fun. Our interview process includes a series of 1:1 conversations with key partners and TPM team members, as well as a mock presentation and Q&A.
Další informace o pozici
Typ smlouvy

Interní pozice (HPP a další)

Typ pracovního úvazku

Typ firmy

Místo pracoviště

Prague/ Brno/ remote in CZ/SK
Zadavatel
SentinelOne
Defeat every attack, every second, of every day.
SentinelOne is defining the future of cybersecurity through our XDR platform that automatically prevents, detects, and responds to cyber threats in real-time. With SentinelOne, organizations gain full transparency into everything happening across the network at machine speed – to defeat every attack, at every stage of the threat lifecycle.

SentinelOne
Karolinská 654/2, 18600 Praha, Praha, Česká republika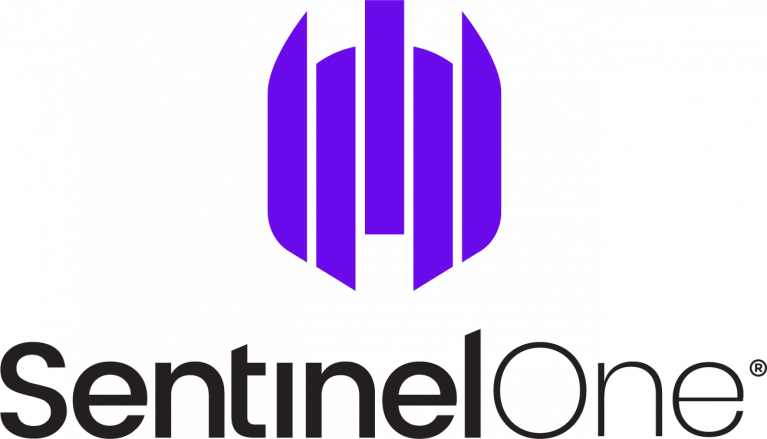 Who We Are? We are defenders. It is why we exist. Born from hustle, we've spent decades sharpening ourselves to make things better for our customers. How? With our autonomous technology, we create sustainable advantage, not momentary edge. Through relentless innovation, we give ourselves the power to challenge the accepted standards of today.