We have a great new AI-powered voice biometrics solution called Voice Verify, and we are now looking for a skilled DevOps Engineer who will help us find an easy way to deliver it to our customers. Are you ready to accept this challenge?
Your job will involve:
working on the ways to

automate

and improve

the

implementation and delivery

of the software solution to our customers,
finding new deployment solutions, release processes and strategies,
creating the

product packages

for our customers,
closely

collaborating with software developers

on making the new product and releasing our solution to the cloud as SaaS.
Up until now, most of this job was taken care of by Petr, our Python developer, and Michal, our Head of ICT. But with a growing agenda, we decided to find somebody who will not only spare the time of our developers but also will share their expertise with us to help us to set the deployment process from scratch.
To master these tasks, you should be skilled in:
cloud services (Azure), Docker, Kubernetes,
virtualization technologies (Virtualbox),
networks (the knowledge of telephony is an advantage),
deep understanding of common operating systems (Linux and Windows server),
scripting languages (Python, Bash, PowerShell),
and infrastructure automation tools (Ansible, Terraform).
As a DevOps Engineer, you should also be familiar with version control systems (SVN, GIT) and databases (PostgreSQL, Elastic).
You will be a great fit for us if you are focused on customers as you will be helping to solve their issues. This job also involves a lot of multitasking and dealing with multiple urgent situations at a time, so it will suit someone flexible, structured, and open-minded with the ability to prioritize.
Jaké jsou benefity?
Why Phonexia?
Modern – our development team works with cutting-edge technologies and the solutions are based on real time technologies.
Cool – speaker identification is one of the most interesting areas to work in. Our technologies are developed together with some of Europe's top researchers.
Agile – we need to be as we focus on what business and our customers need. Our work depends on our customers' feedback.
Geeks – yes, we are. In a positive way. We love to try new things and explore unique technological areas beyond what we think is even possible.
Cooperation – we help each other, learn from each other, stand behind each other. We are a team.
Community – Are you a foodie? Traveller? Sport lover? Movie fan? We love to have breakfasts together each month, we go skiing and skating in winter, we have teambuilding in summer, wine tasting anytime. Is there any hobby you would like to share with us? Bring it on board!
Learn and grow – conferences, workshops, mentoring and other opportunities for personal and professional development.
Flexibility – working from home (if you need), flexible working hours, work-life balance.
It's 50 of us together who are pushing the boundaries forward. We started as a spin-off from the Brno University of Technology with whom we still cooperate on a research basis. Do you want to join us? Send us your CV or LinkedIn profile to jobs@phonexia.com and let's have a chat about next steps.
Hledáme
Česky - domluvit se
Anglicky - čtení dokumentace
Nabízíme
Pracovní prostředí

Moderní

Typ práce nebo projektu

Moderní technologie

Inovační projekty
Další informace o pozici
Typ smlouvy

Interní pozice (HPP a další)

Typ pracovního úvazku

Typ firmy

Místo pracoviště

Chaloupkova 3002/1a, Brno
Zadavatel
Phonexia
Turning Voice To Knowledge
We  haven't forgotten where we came from, and we want to be the inspiration for other companies with ambitions like ours. We are not afraid to change things and are constantly challenging both our own boundaries as well as technological possibilities. As a team of people, we like to socialize together outside work whether it is through sport or our love of food, and we are united by our mutual lo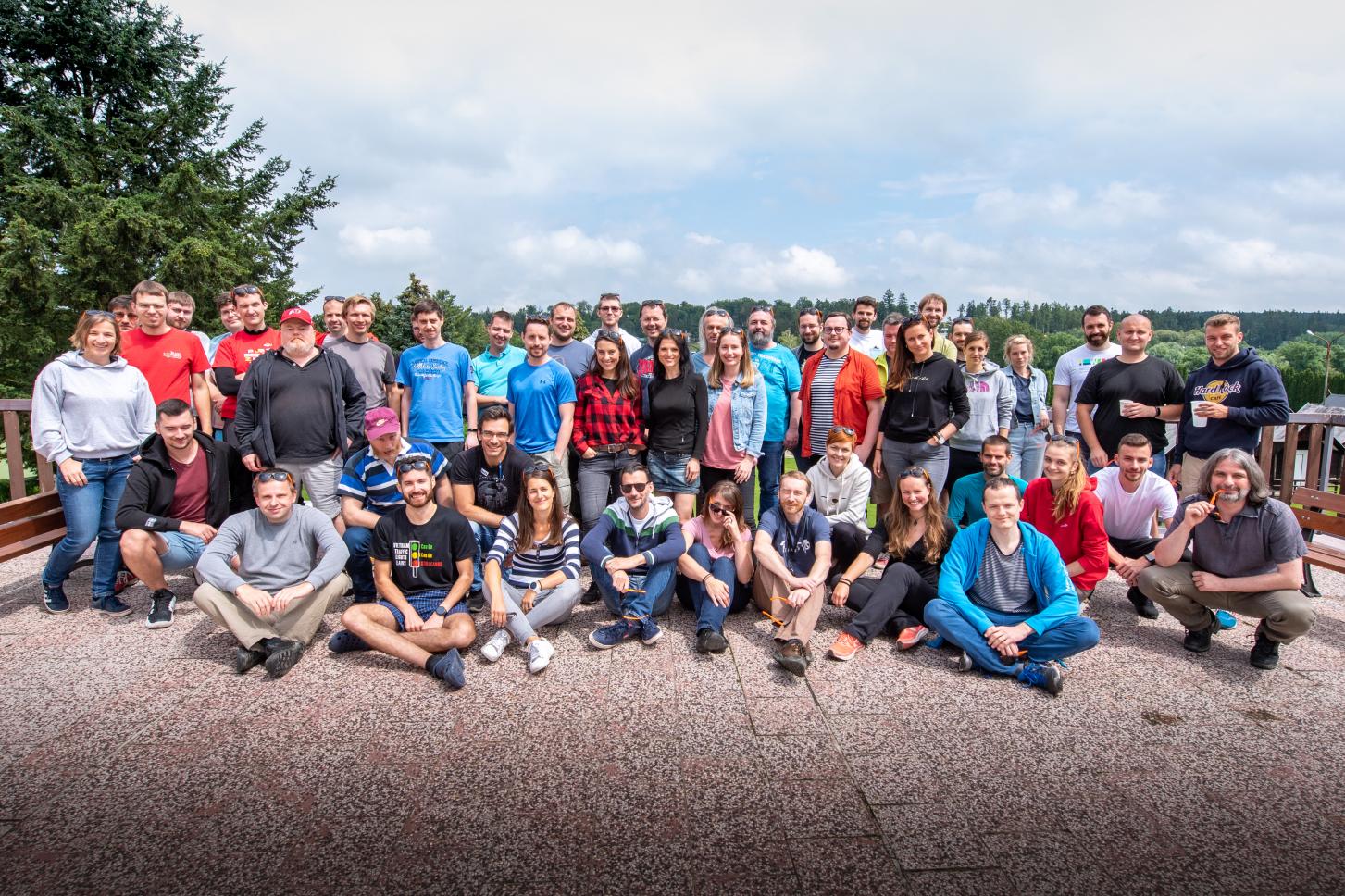 We started as a spin-off from the University of Technology in Brno and today, we have customers in more than 60 countries worldwide using our technology.