Who we are? We build and maintain an extensive, exclusive, and complex data network of our modern university – over 12.000 km of fiber, hundreds of active network devices, tens of thousands of endpoints. We connect researchers, students, academics, experts, various systems, edge technology devices, and many organizations. We enable modern learning methods, immediate information availability, national and international cooperation, high-speed computing, radical discoveries, and much more.
Who you are?
You want to become a network architect, managing your own team
You have the potential to

design and develop

extensive network infrastructure and come up with

unconventional solutions
You are an

innovation enthusiast, interested in examining

new technologies

and

experimenting

with them; you are keen on testing its potential and

implementing/integrating

it
You take to networking like a duck to water; WAN, LAN, firewall, Cisco, Juniper, datacentre, Wi-Fi, etc. are the base of your technical knowledge
You enjoy

continuous learning and development

of your skills and knowledge
You have a track record of running and maintaining a complex network infrastructure
You like to

work with your team, leading it and taking care of the

professional and personal development

of all the team members
Network team activity examples:
Massive expansion and strengthening of university Wi-Fi coverage for employees, students, and visitors
Leading projects to innovate and automate network infrastructure maintenance and operation, for example,

"Firewall rules administration using user identity", etc.
Advanced methods, tools, and technologies implementation into the existing network infrastructure, such as IaaC cloud or appliances for real surgery simulation
Designing solutions for research challenges such as flexible network capacity for immediate transfer of extremely large amounts of data
Software-Defined Network concept preparation and pilot implementation
But also dealing with actual topics and challenges, for example, ensuring complete on-line education during a pandemic, etc.
Jaké jsou u nás benefity?
What do we offer?
Professional

growth

through continuous development of complex Masaryk University data network, uncommon

freedom, and

self-realization, diverse work
The unique position

where your work directly enables scientific discoveries and next-generation education
Broad

opportunity to realize own ideas

on implementing new technologies, concepts, and approaches
Progressive technologies

– not only the option to "play" with it but direct implementation in both projects and operation
Leading an expert team

(experienced specialists but also students, learning and growing into more senior roles)
Contact with students, their supervision and integration to the team; your own academic career if interested
Partnership with experts and communities on the

national and international level

(CESNET

etc.), professional

conferences, seminars, and training
Benefits – 6 weeks of holiday, flexible working hours, parking, meal vouchers, etc.
Hledáme
Česky - domluvit se
Anglicky - domluvit se
Nabízíme
Plat

60 000 - 70 000 Kč / měsíc

Typ odměny

Vzdálená práce

Typ práce nebo projektu

Moderní technologie

Inovační projekty
Další informace o pozici
Typ smlouvy

Interní pozice (HPP a další)

Typ pracovního úvazku

Typ firmy

Místo pracoviště

Brno
Zadavatel
Ústav výpočetní techniky, Masarykova univerzita
Jsme zodpovědní za rozvoj informačních a komunikačních technologií na celé MU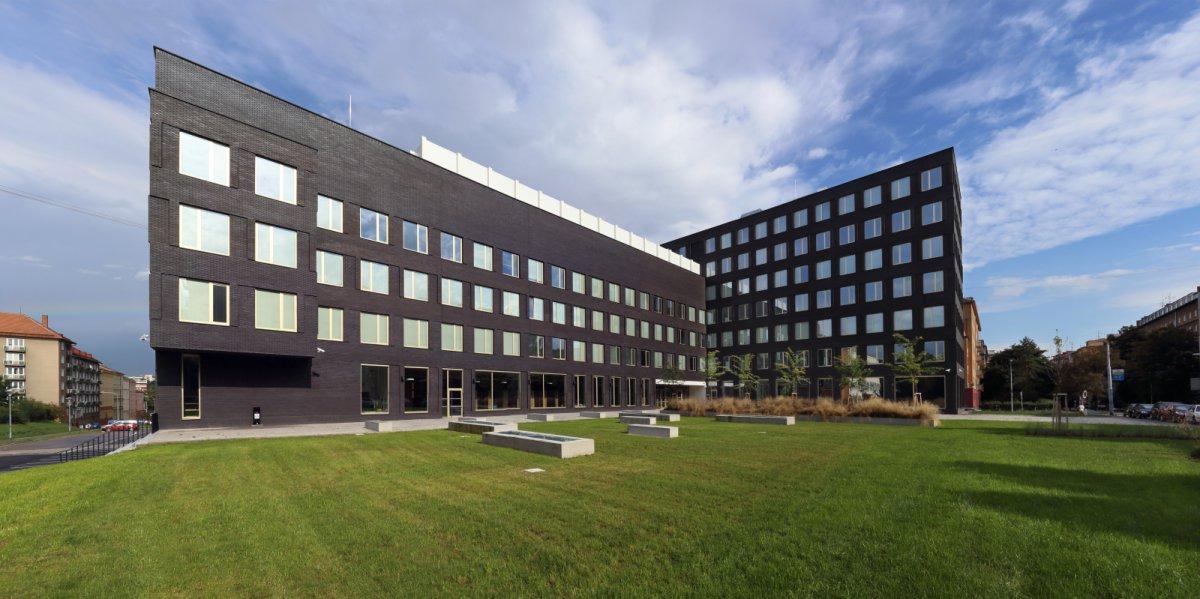 Ústav výpočetní techniky, Masarykova univerzita
Botanická 68a, 60200 Brno, Jihomoravský, Česká republika