RPA Developer with French
We are looking for an experienced RPA developer for our client, an international company based in Prague. This is a contract opportunity.
Responsibilities:
• Assesses process needs for RPA, delivering innovative automations, automation analysis, solution design, and automation development and deployment. Works closely with SME. Process Owners, Business Analysts on processes to be automated.
• Designs RPA solutions in accordance with RPA CoE standard design principles and framework.
• Collaborates on creation of test procedures and scenarios for pre-UAT phases. Supports operational teams during UAT and rollout phases.
• Maintain detailed working knowledge of various business processes and applications/systems in order to provide technical and operational assistance.
• Document current, and develop future, business process maps, utilizing BPM methods/tools that effectively communicate processes and improvement opportunities.
• Understand "As-is" and future state business processes, help analyze gaps, and provide recommended solutions.
• Effectively collaborate and coordinate between IT, business areas and other entities to ensure consistent levels of detail in the RPA solution and process models.
• Provide support to designated departments.
• Monitor, assess, create, publish, and maintain documentation for any requested changes by the business unit as well as notify all
• On a limited basis, function as level 1 support resource for systems and applications administered, supported, or managed by the RPA Application Support team.
• On a limited basis, function as level 2 support resource for systems and applications administered, supported, or managed by the RPA Service Desk.

Requirements:
• 3+ years of any technical and software development and implementation experiences in reputable organization, preferably within a global organization and corporate settings.
• Minimum one year but desirable to have 2+ years of experience with RPA software development using RPA platform such as Automation Anywhere, UI Path, BluePrism, and others
• Bachelor's degree in IT systems, business or related subject areas
• 2 to 4 years of professional experience in programming (scripting /coding), SQL and relational databases, web programming and application development
• Strong aptitude for solving problems without extensive guidance and proven ability to work well in a team of developers.
• Ability to identify, prioritize and facilitate solving critical problems in a fast-paced, evolving environment.
• Strong communication skills, ability to communicate with all levels of the organization in both technical and user-friendly manner
• Strong time management, organization, listening, and interpersonal skills.
• Ability to successfully work in a goal and target driven team-based environment.
• Self-motivated with demonstrated desire for continuous learning and improvement.
Co je potřeba
Úroveň

Vzdělání

Jazyky

Česky – domluvit se

Anglicky – domluvit se
Nabízíme
Vzdálená práce

Pracovní prostředí

Moderní

Typ práce nebo projektu

Moderní technologie

Inovační projekty

Transformační projekty
Jaké jsou benefity?
Be part of competence center

working on external and internal projects with team support and benefits even if you may be partially on-site at client office

Progressive development due to different projects
Dedicated budget for trainings

& certifications

Working with an international team
Friendly environment in modern offices
25 days of holidays, meal vouchers, contribution to a public transportation card
Partial home office
Competitive salary
Proč si vybrat tuto nabídku?
We take care of our employees and contractors. We are supportive and not afraid to share our opinion or ask questions. We use agile methodology for our projects and processes (where possible).
Další informace o pozici
Typ smlouvy

Typ firmy

Velká firma nebo korporace

Místo pracoviště

Praha
Zadavatel
Robot ICT s.r.o.
Provider of innovative services in the DevOps, Automation and Orchestration area.
We are an IT company focusing on IT & Process Automation, Software Development, Expert Sourcing and we have an Academy focussed on Robot Process Automation (RPA).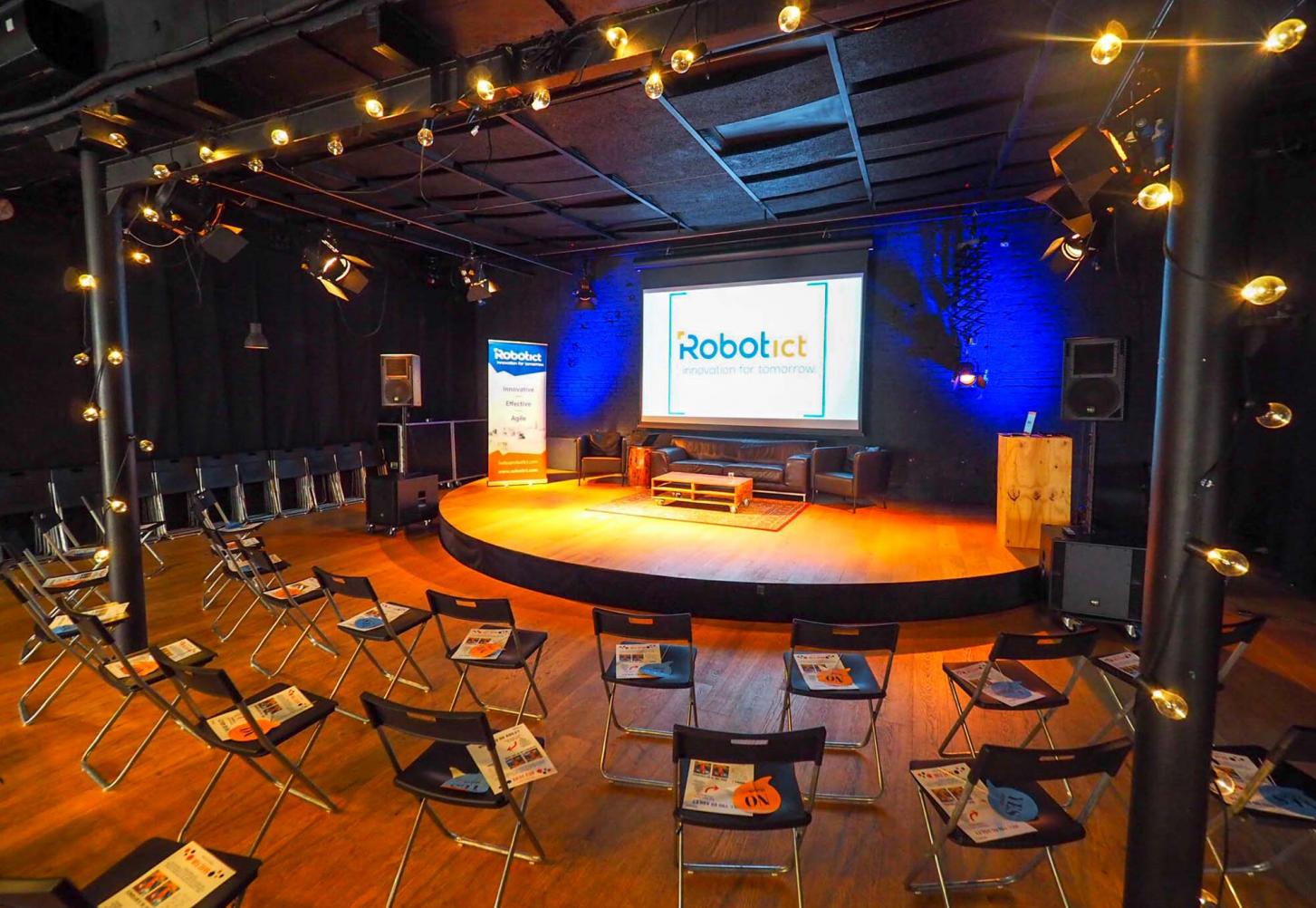 We are an international team, which usually works at our office in Prague - Podolí but some of our colleagues work remotely, or at the client´s site. All our colleagues are always welcome in the office. Join us!